Embed YouTube Videos
Embed YouTube videos in your emails without ever leaving Gmail
Automatically syncs with your linked YouTube account
Access your videos quickly and easily
Increase productivity

Integrated into Gmail No extra software!

Integrated into Gmail
Increase Your Productivity
It usually takes 7 steps to embed a video into your email, and the workflow is distracting because it takes you out of Gmail. Now you can attach YouTube videos to emails in just 3 steps. It's easy to access your channels, recently viewed videos, or all of YouTube without ever leaving Gmail!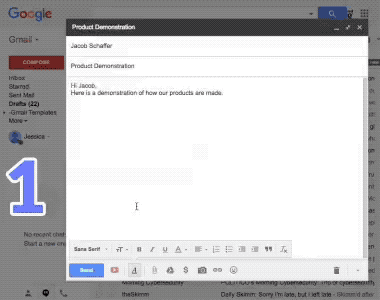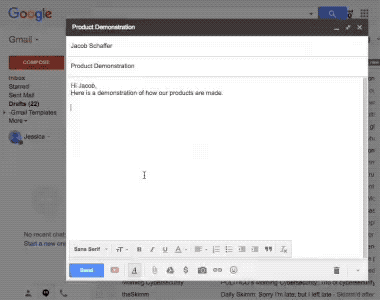 Integrated With Gmail and YouTube
Embed YouTube Videos in Gmail is fully integrated with both Gmail and YouTube. Once installed, it automatically connects to the YouTube account associated with your email address. Just click the YouTube icon to access all your videos.You can also connect to a company brand account, or any other account to which you have access.
Access All of YouTube Directly From Gmail
Select All Videos to access and search all of YouTube, without ever leaving your inbox. Whether it's a product guide for a customer, a helpful lecture for a colleague, or just a cute dog video, any public video is right at your fingertips without switching tabs. You can even access your recently viewed videos!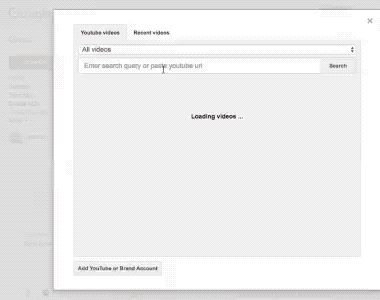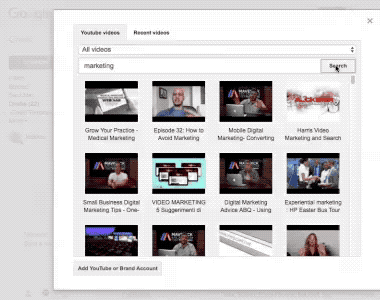 Embed With a Single Click
Once you've found the video you want, just click on it. It will be automatically inserted right into your email. Share a video with a single person or engage your entire mailing list with your video content!
---
Who Uses Embed Video in Gmail?
Salespeople
Salespeople who want to share product demos or other promotional video

Realtors
Realtors who want to show new properties
Job Seekers
Job Seekers who want to introduce themselves or show off a special skill


Recruiters
Recruiters who want to introduce themselves or their company
Artists
Artists who want their mailing list to see their work on YouTube


Customer Support
Customer Support who use video walk-throughs for frequent customer questions
Educators, speakers, or teachers
Educators, speakers, or teachers who want to share access to their presentation videos


Newsletters
Newsletters that you want to enhance with relevant videos